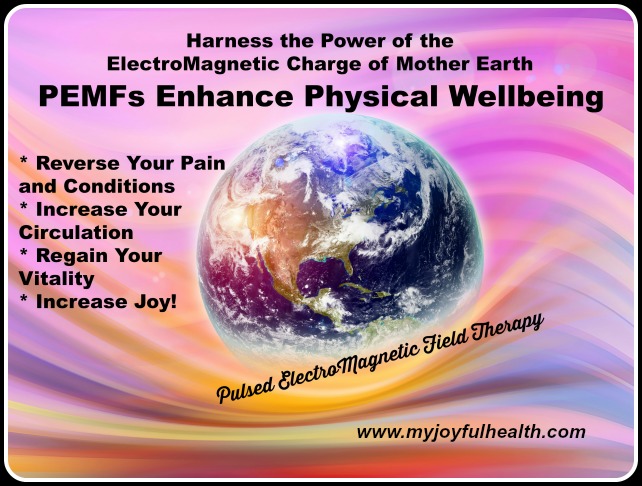 PEMF Science can help us tap into Nature!!
PEMF Science – Would you like to experience Joy, Peace, Balance, in just 8 minutes?
PEMF iMRS2000 and Omnium1 Important Links:
---
Click here:  http://www.pemf-joy.com/Certifications.html
---
Click here:  http://www.pemf-joy.com/Comparisons.html
---
Do you belong to the 80% of North Americans who suffer from chronic pain, chronic conditions, low energy, poor sleep, brain fog, imbalances, anxieties and depression and unknowingly suffer from harmful effects of wireless and other forms of radiation in our environment?
The solution is here: Experience low-frequency Pulsed ElectroMagnetic Fields (PEMF) for just 8 minutes and watch your body THRIVE again!
---
PEMF Science – Resonance is Key
Watch this fascinating video where Wolfgang Jaksch, Founder and CEO of Swiss Bionic Solutions, during a Workshop in Vancouver, BC, Canada, describes how PEMF can help every cell in our body. Very cool video – regarding Resonance and 32 Metronomes, Japanese Laboratory.  Demonstrates how using PEMF helps the 75 Trillion Cells in our body start resonating and being in tune with each other.  Using the earth-based frequencies.
---
---
Spark each cell in your body back to life with true resonance frequencies!

PEMF counteracts dangerous radiation and restores our vital electromagnetic fields allowing the body to heal and repair no matter what you suffer from.  
---
Backed by science, powered by nature, Swiss Bionic PEMF is the only whole body PEMF system with a medical device license by Health Canada
PEMF Science is The Rising Star in Health, Wellness & Anti-Aging
We can drastically improve our health on the cell level with proven technology.
Developed, engineered and designed in Switzerland the Omnium1 PEMF Whole Body Mat is based on the worldwide known and established Android platform. It can be used as a regular tablet without any restrictions: Surfing the web via WIFI, sending, receiving emails and complete access to the android app structure.
---
Diana Walker
Swiss Bionic Lifestyle Consultant
https://myjoyfulhealth.com/contact/