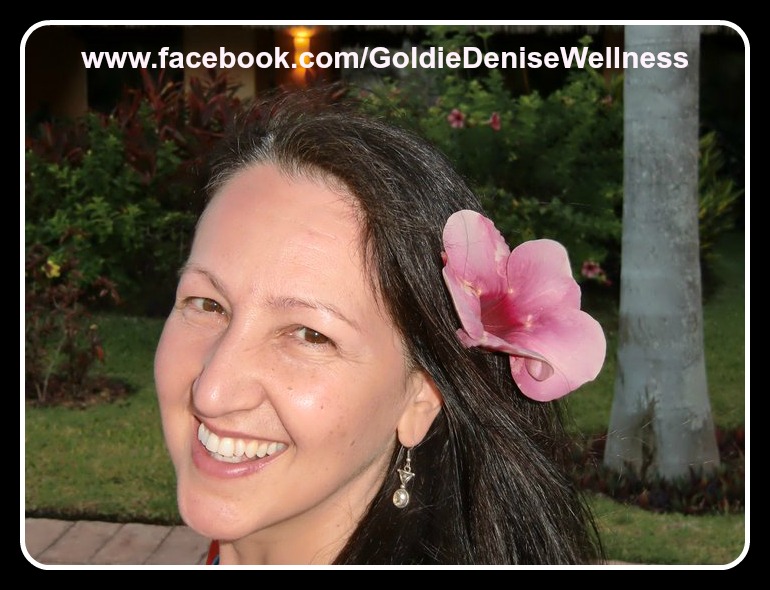 Vivian Machan PEMF Omnium1 Mat Salmon Arm BC Canada

ACCIDENT, BACK PAIN

I've had 5 or 6 treatments on the Mat. I was in a serious truck accident in 2000. The day of my birthday. I was hit by a drunk driver.
Today I felt excrutiating low back pain. I used the Omnium1 Pad on that particular spot.
It really smoothed and eased the pain right now. That 16 year old injury came forward today.
Now my cells have Smiley Faces on them!  https://myjoyfulhealth.com/vivian/
~ Vivian Machan, Salmon Arm, British Columbia, Canada
---
Goldie Denise PEMF Omnium1 Mat Salmon Arm, BC, Canada

ENERGY, STAMINA, LUNGS, TMJ

Goldie Denise : "I feel more stamina.  I got relief from lung infection/toxic black mold in lungs (from India)  and TMJ  /jaw problems.  We may need to  "Feel it to Heal it".  I feel more energized and I know  the PEMF Omnium1 Mat accelerates the body in self-healing"

~ Goldie Denise  www.facebook.com/goldiedenisewellness 

---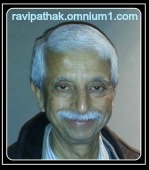 SHOULDER AND NECK PAIN; POOR SLEEP
Ravi Pathak had long-term shoulder and neck pain.  Here are Ravi's words:  "After my first PEMF Mat session I noticed some improvements.  After a month of using the mat, the pain has disappeared.  Fantastic Results!
Sleep – I am experiencing quality improvement in my sleep.
Read more here:  https://myjoyfulhealth.com/ravi/
---
BROKEN LEG

Cindy:  "I had my leg broken 6 years ago by 2 dogs playing.  I have two metal pieces and about 32 screws holding my leg together.  I've had little to no blood flow in the lower ankle area for 6 years.

Within 3 sessions on the PEMF Omnium1 Mat I felt circulation, warmth, and my blood flowing from my ankle right up to my hip and pelvis region."

~ Cindy, Vernon, BC Canada  https://myjoyfulhealth.com/cindy/

---
James Wilson PEMF Omnium1 Mat

BACK PAIN, INFLAMMATION

I was in disbelief at first.  The inflammation and pain in my left thumb and elbow disappeared within 3 PEMF Omnium1 Mat sessions.  I have also received relief from my chronic back pain."
~ James Wilson, Salmon Arm, BC Canada   https://myjoyfulhealth.com/pemf-pain/
---

ANXIETY  "When I'm on the PEMF mat I feel my anxiety melting away.  I now wake up feeling happy for no reason!".

"The PEMF mat has helped me in more ways than one. As I've been on the mat consistently for over one month now  My mental state has changed dramatically. I look at my circumstances and where I am at, more positively. As I've been housebound for over two months now (with an old injury that came back), I still have this positive outlook on my life and where I'm going. I also have noticed that I'm much more calm and thankful for being in the now. Another aspect of my life I have noticed since going on the mat consistently, is that I'm much more in the flow; people, places, things seems to just "click". Synchronicity!  I am very thankful for the PEMF mat! "  ~ Jasmine

---
Susie PEMF Omnium1 Mat

BROKEN FOOT, PAIN

I have some exciting good news! at my chiropractor, Dr John visit, first thing he asked me how is your mat?? I said great! I love it! I am feeling less pain and less tightness especially on my right hamstring! He says your face looks brighter, you look more balanced and as he made adjustments, he said I didn't need many at all!! Also he says since I have known you, you have always been positive, cheery person! Since you broke your foot, I have seen it be a struggle for you to be positive! Dr. John says my Susie is back! Also he sees how much the mat has helped me and believes in it! Thank you, Love, peace, health, joy and hugs! Susie   UPDATE:  Susie's Broken Foot is 100% Healed within 3 weeks of using the Omnium1 Mat!  (There was concern because it was not healing properly, even with a "boot" on for 3 months prior to this.  This was a true miracle.

---

ANXIETY, CARPAL TUNNEL, JOINT PAIN

I have worked 5 to 10 hours daily on computers for 25 years.  After 5 Omni Mat sessions I noticed carpal tunnel was gone, and various joint pains disappeared.  I feel less stressed and anxious.  I feel more inner joy, and more relaxed and balanced.

Diana Walker  https://myjoyfulhealth.com/pemf-electrosmog/

---

PEMF Omnium1 Mat Pets Love PEMF Dog Sage

DOG / PETS MORE RELAXED

Sage jumped onto Lynn's lap, and stayed there during the full 10 minutes on the PEMF Omnium1 Mat.

Then – afterwards while we sipped tea at the dining room table, Sage was completely "Blissed Out", as you can see from the photo!  Lynn said to me that she has NEVER seen Sage so relaxed. https://myjoyfulhealth.com/pemf-pets/

---

Frank G, Burlington, Ontario – re OSTEOPOROSIS, MS, AND HIP PAIN
The power of PEMF for an entire family
This one is from Frank Gailent from Burlington. "I suffered from Osteoporosis in my hip and lower back for years and couldn't ski anymore. Then the mat. Now, after 5 months of daily use on the IMRS mat, I am able to ski and play golf again. My wife has MS and her sleep and overall health is steadily improving by using this system daily. Our son, Mark was in a bad car accident in 1987 and this PEMF system has greatly reduced his hip pain. Our family has reaped many benefits from this technology. I think every home should have one"

---

BURSITIS AND PAIN   Angela Weddington had bursitis in her left shoulder and had experienced pain for 9 weeks. She was unable to raise her arm above her shoulder and could not rotate her arm without experiencing a significant amount of pain. Angela tried the mat for the first time by lying on it for 8 minutes and then immediately followed her mat session by placing the pad directly on her shoulder for 8 minutes.

After completing her combined 16-minute session using the mat and the pad, she raised her arm above her head, moved it around in circles and rotated it back and forth exclaiming the she felt no pain. Angela subsequently rented the mat for 1 week and invited her mom to try the mat at her house.
~ Angela Weddington
---
CHRONIC NECK PAIN  Donna had chronic neck pain, which required regular visits to the chiropractor and massage therapist to help ease the discomfort. Donna has reduced the frequency of her visits to the chiropractor and massage therapist after using the mat and pad.
~ Donna
---
OSTEOPOROSIS  I'd like to think of you as my "mentors" whom I've consulted in the past, and I'd like to share some good news with you. I recently had a foot scan for osteoporosis, and I was just delighted to receive the T SCORE results– -0.3 Wow! The last bone scan, which I had several years ago, was for the hip and spine and the T Score was over 2.0. The only changes I've made were, that I started using Himalayan salt (84 minerals) and started using PEMF.
~ Sylvia Landis, Pennsylvania