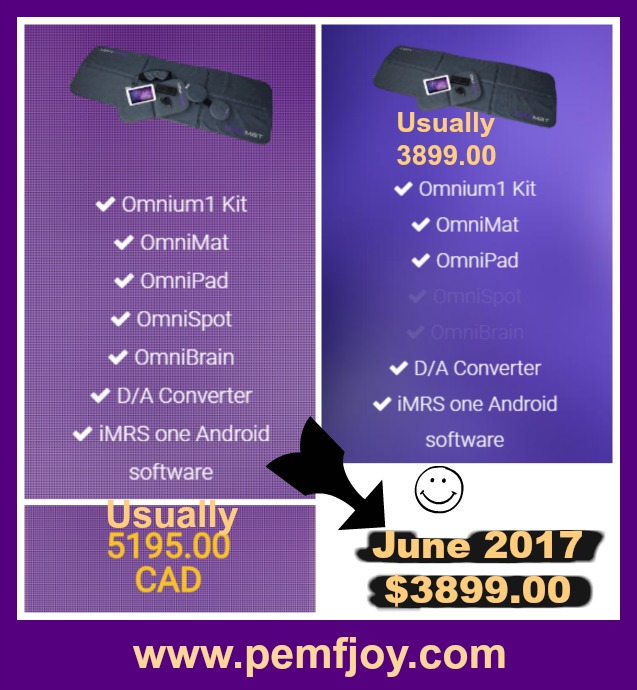 PEMF Buy Omnium1 Mat Today!
PEMF Buy Omnium1 Mat – June 2017 – What a terrific opportunity to own the full Swiss Bionic Omnium1 Mat along with the OmniPad and OmniSpot and OmniBrain.  This is an amazing offer!
PEMF means Pulsed ElectroMagnetic Field Therapy
---
---
Celebration! – This is a big "Thank You" from Swiss Bionic – Celebrating 11 Years in North America!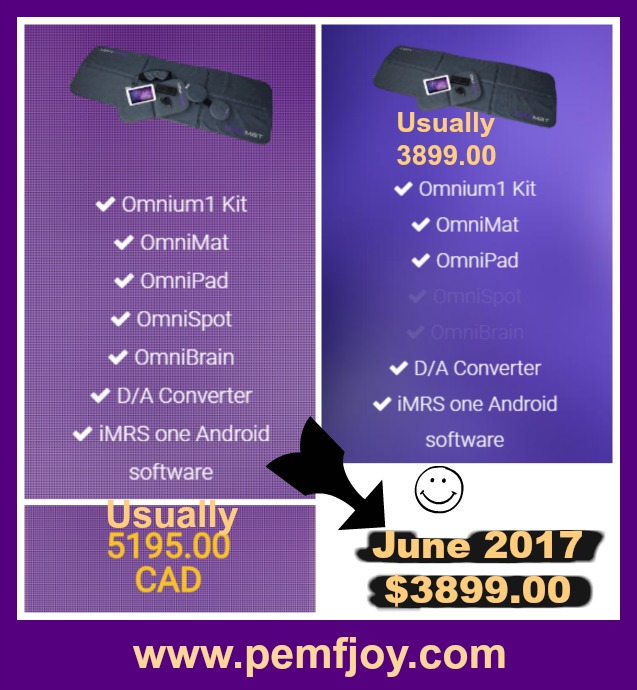 As noted in the newsletter:
---
11 years ago we started our venture to open and conquer the North American market place. After successfully establishing PEMF in Western Europe, it was just a logical step to introduce our wonderful technology and products also to the people on the third-largest continent of our planet.
---
Swiss Bionic produces High Tech products and has a legacy of 20 years of corporate history.
Prices for Buying the PEMF Omnium1 Mat system:
Swiss Bionic is #1 in the World, with 1.5 Million users and 7,000 Reps worldwide.  They have been in business for 20 years.
Out of the 250 PEMF Manufacturers worldwide, Wolfgang (Founder and CEO of Swiss Bionic) says that 240 of them are not electrically safe (no CE certification) and that Swiss Bionic is the only one compliant and certified by Health Canada as a "Medical Device" (other companies don't have the money to seek certification as it takes lots of work, documentation, money and clinical evidence).  It is technology proven by NASA and Recognized by the FDA, as well.
---