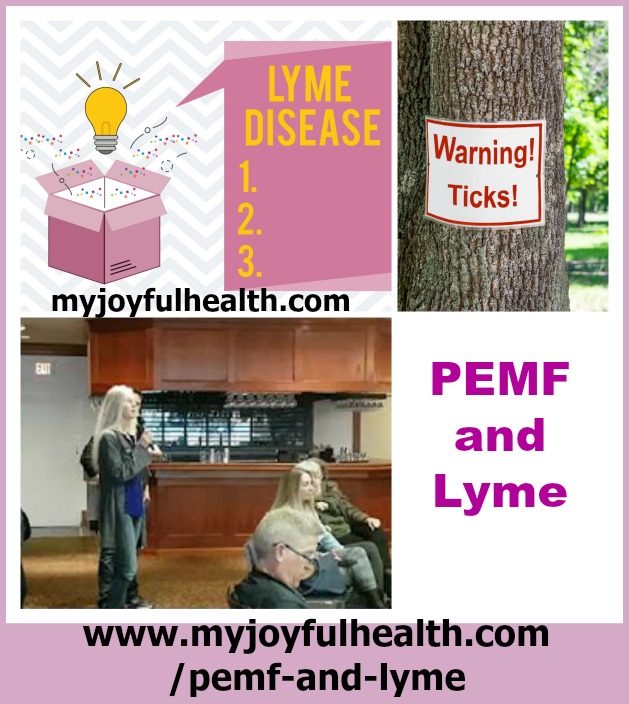 PEMF AND LYME DISEASE
******************************************
*******************************************
PEMF AND LYME
Lyme disease can cause a vast array of health problems.
This depends on where the infection settles into the body.
It can affect the brain, muscles and joints, the lungs, heart, the intestinal tract, and so on. The most common reactions are in the brain, muscles and joints and the heart."
********************************
PEMF NEWSLETTER HERE: 
********************************
"Because PEMFs help with reducing inflammation, improving circulation, reducing pain and in general improving the value of other treatments, they should be part of any treatment program in any one with chronic Lyme related health problems."
"Ongoing daily home use of PEMFs, likely for a person's lifetime, may be necessary to achieve the best results."
The Swiss Bionic Omnium1 PEMF Mat affects every one of your 70 trillion cells in just 8 minutes, bringing them into resonance with the 0-30Hz earth based frequencies we are meant to be in tune with. Laying on the mat twice a day for a minimum of 8 minutes will keep you in the correct healing frequency range all the time. Truly Life Changing!!
PEMF and LYME
Possible Signs and Symptoms of Lyme Disease (Weeks to Years After Tick Bite)
Arthritis
Bell's Palsy
Breath (Shortness of Breath)
Dizziness
Fatigue
Headaches (severe)
Heart Palpitations
Inflammation (brain and spinal cord)
Memory (problems with short-term memory)
Neck Stiffness
Pain – Intermittent (muscles, joints, bones)
Pain – Nerve Pain
Pain – Shooting Pain/Numbness or Tingling in hands or feet
---

Playlist of other PEMF Testimonials video-taped by Diana Walker, with Wolfgang Jaksch, CEO of Swiss Bionic Solutions, March 2, 2017.